More Referrals
Videos that get attention. Use them with the click of a button on social media, newsletters, your
website, in campaigns, with accountants to drive people to lead capture forms.
What would 10 more closed referrals a year mean to your bottom line.

Sales Process
What would it mean if you could increase the number of meetings that turn in to issued
policies? Advisers lose up to 30% of submitted props due to clients struggling with 3 key points
in the process. Our videos help educate your clients to turn more meetings into issued policies.
What if 10% more policies you submitted got issued?

Retention & Servicing
As your book of clients grow it gets harder and harder to provide great service. A financial
services study says clients like at least 8 – 12 touch points a year to feel valued. This can be done
via feedback surveys, reviews, meetings and video newsletters. Our videos get you more
reviews, testimonials, referrals and most importantly help you service clients.
Persistency has never been more important.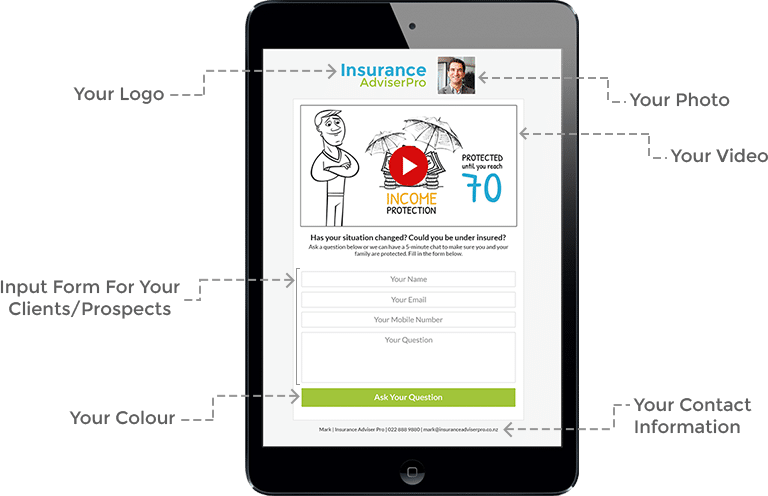 What would my video pages look like?
The proof is in the pudding. See exactly what your clients and prospects will see – it takes less than 3 minutes to setup your first video. Click the button below and give it a try.